The pledge comes after two days of intensive talks with the main contractor on the Belvedere incinerator plant.
Costain warned that £22m in outstanding payment on the job was hanging in the balance after its main contractor AE&E Inova said its Austrian parent company had entered administration.
The warning to the City two days ago saw nearly 5% wiped off its share price at the time of the statement.
Today, in another Stock Exchange statement Costain said that AE&E Inova had secured financing to allow projects to carry on until an investor is found.
"Costain has been advised by the board of AE&E Inova that it has ratified a concept and structure that ensures the continuation of on-going projects until a new investor is secured.
"Furthermore, they advised that 'discussions with the banks regarding intermediate financing are now far advanced and very reassuring'," said the short statement.
Costain added that it had been told that several investors had expressed great interest in the AE&E business.
The contractor said that it was continuing active discussions with both AE&E Inova and developer Cory Environmental regarding the financing and completion of the project.
The £350m Belvedere energy-from-waste plant is being built for Cory Environmental in Bexley, south east London is nearing completion.
Costain said it is owed £22m for work in progress and milestone payments not yet certified on the subcontract job.
The next stage payment, for £2.6m, is due by 10 December and AE&E Inova has confirmed that it intends to make the payment.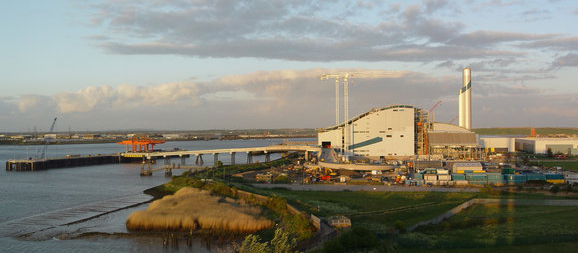 The plant will handle waste from the Western Riverside Waste Authority, representing the London boroughs of Hammersmith and Fulham, Lambeth, Wandsworth and the Royal borough of Kensington and Chelsea.