Wandsworth planners gave the nod to Bovis Lend Lease, which has been developing the plans for the two sample BSF schemes at Southfield Community College and Burntwood School in Tooting.
Work is now on course to start in the spring.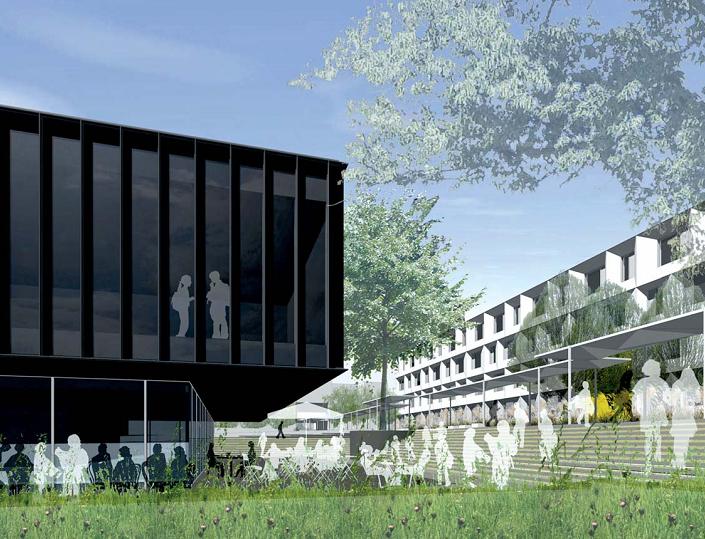 All of Burntwood's existing buildings are to be demolished with the exception of the assembly hall, gymnasium and swimming pool to make way for six new buildings at a cost of £40m.
These will include a new performing arts facility and a business skills centre (above) which will be open to the wider community as well as Burntwood pupils.
The scheme will increase the school's capacity by more than 250 students.
The Southfields project involves refurbishing and extending the existing blocks along with two new teaching blocks.