Sisk will deliver the full design and construction of Plot One at the £180m regeneration scheme, under a £47.9m contract to provide 271 apartments and shops.
The four buildings will comprise high-rise blocks of 21 storeys, 12 storeys, 8 storeys and 6 storeys standing beside the busy A13 highway. Retail units, car parking and associated office suites and landscaping also form part of the contract.
The development is part of the Canning Town & Custom House Regeneration Programme and is one of six being delivered by the English Cities Fund public-private partnership – a joint venture between the Homes and Communities Agency, Muse Developments and Legal & General.
The 680,000 sq ft Rathbone Market scheme is one of the first sites to be developed within a wider masterplan that sets out a vision for the area that is claimed to be one of the biggest regeneration projects in Europe.
Plot One will be complete by summer 2012 with further phases due to come on stream and be completed by early 2016.
The site is in a prime spot, next to the Canning Town DLR and Underground Station with regular services to Stratford, the Olympic Park, Canary Wharf, the City and the West End.
Nigel Warnes, director of  major projects at John Sisk & Son, said: "Our approach is to work with the community for the community, using local labour and to help train a new generation of skill for the sector."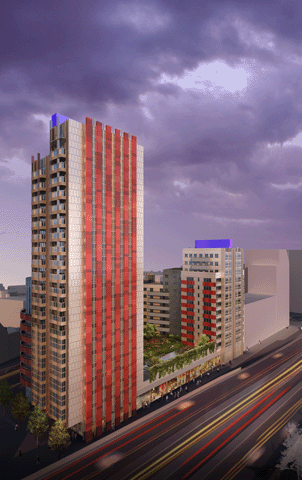 Earlier this year, Newham Council selected Bouygues Developments and One Housing Group to re-develop the town centre in Canning Town, including the provision of over 1,000 new homes, shops, leisure facilities, quality public spaces and community spaces.
Bouygues recently chose Morrisons as the supermarket operator for the site.
The overall regeneration scheme will transform the area, creating a vibrant and sustainable, mixed-use development for this historic market area of London.
Newham Council is also working in partnership with Countryside Properties and Affinity Sutton on behalf of William Sutton Homes, to deliver the first phase of the Fife Road (Area 3) scheme.
This will provide 139 new homes, of which 102 are for private sale and 37 affordable homes.
These will be the first of an eventual 649 homes in addition to the provision of a new Keir Hardie Primary School.
Pre-enabling works are due to begin in January 2011, with the main works contract beginning July/August 2011.