The 43-storey development is the second concluding phase of works started with Ronson's Heron Tower, which Skanska is just a few months away from finishing.
The Heron Plaza will be linked to the tower to share energy savings from a combined heat and power system and will house luxury serviced apartments and a Four Seasons hotel, the first to be purpose built in the City for 30 years.
Demolition of the site and construction is due to begin later this year.
Gerald Ronson, chief executive of Heron International, said: "This genuine mixed use centre will be a model for sustainable urban development in the capital.
"It will create a new public open space, scarce and highly valued in a densely built part of the City.
"It will provide much needed, unparalleled hotel and residential facilities which reflect London's status as the financial capital of the world and support the City's core mission as a centre for business and excellence."
Both phases benefit from being designed by the same architects Fred Pilbrow and Lee Polisano of PLP Architecture.
The hotel and residential tower is designed to be more finely scaled than the workspace of the Heron Tower and will be clad in patinated copper to distinguish it from its metallic partner.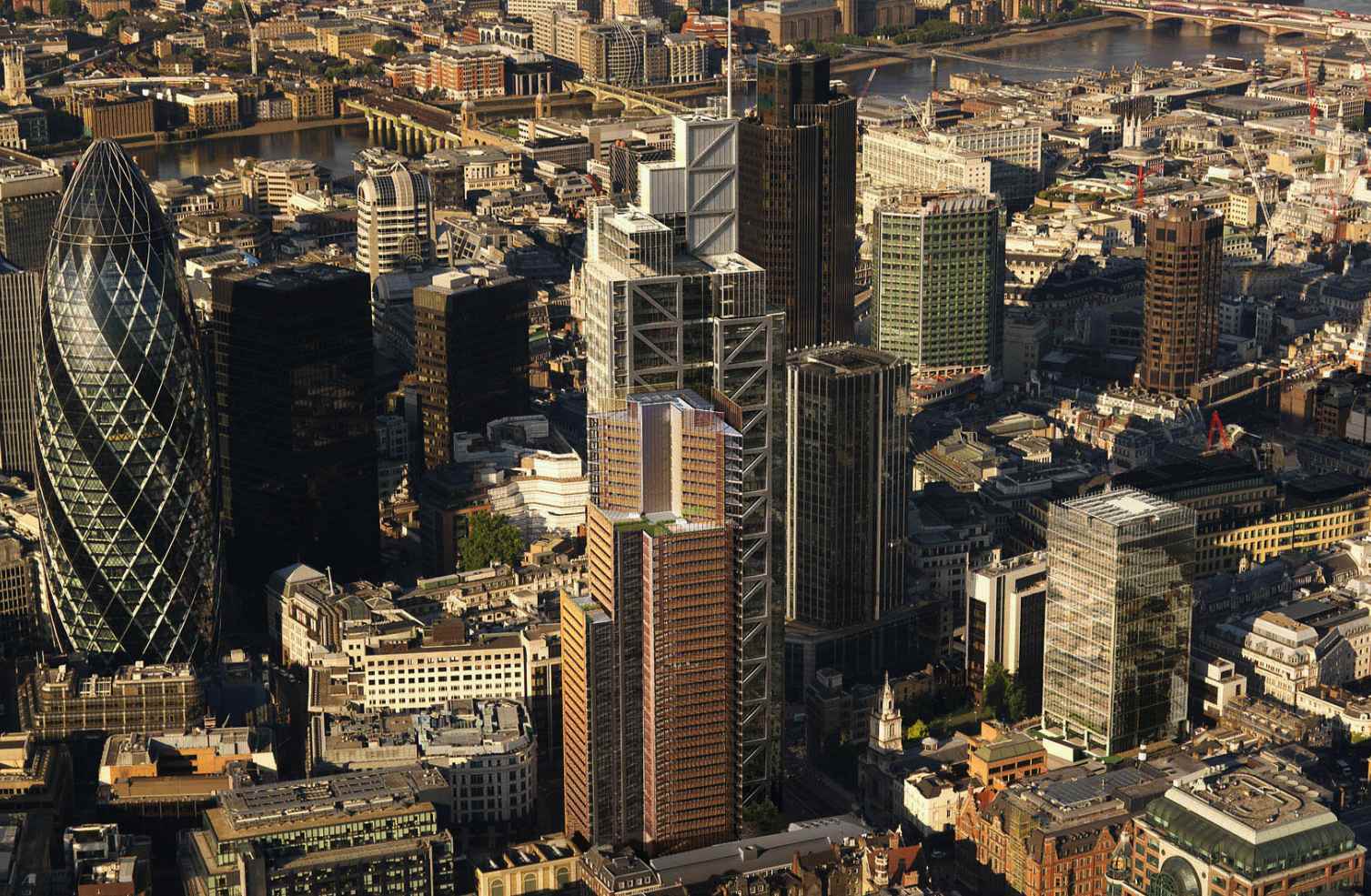 Heron Tower and proposed Plaza building(centre), which will sit roughly 24m below the shoulder height of its bigger brother