Teachers Annuity and Insurance Association – College Retirement Equities Fund is understood to have bought a key part of the site needed for the proposed block from accountant Deloitte for around £20m.
Accountants from the firm are handling the assets of two of the Targetfollow property group's companies, which were placed in administration last October after defaulting on around £700m of debt.
While Targetfollow Property Holdings and Targetfollow Property Investment & Development, were put into administration, the group's other subsidiaries including Targetfollow Estates continue to function as before.
Targetfollow had planning permission for a 24-storey hemispherical office building to stand beside the Gherkin at 60-70 St Mary Axe.
TIAA-CREF as not commented on its plans but already owned part of the site required for the office development. The latest deal completes the land purchase needed to press ahead with the scheme designed by Foggo Associates.
Deloitte has already sold properties of Targetfollow Property Holdings at Birmingham, Stockport, Norwich and London.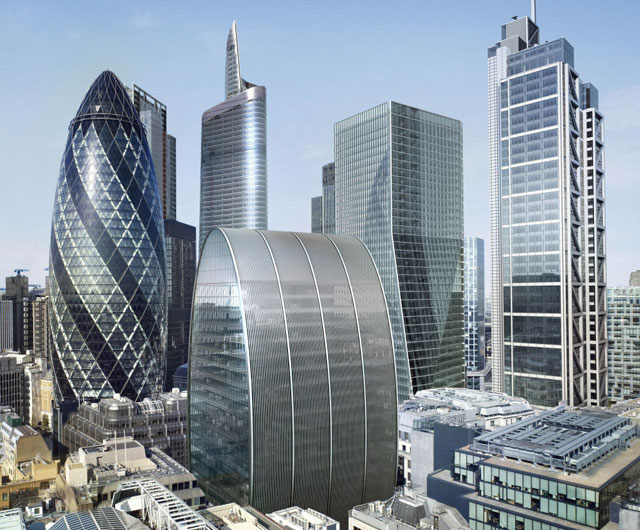 How the City of London skyline could look if all planned schemes are built