The 44,000 sq ft building will be one of the largest temporary custodial centres in the UK, with 50 short term cells and offices above.
Work will start in a few months at the Northampton Business Park in Brackmills to allow the centre to be completed by mid 2012.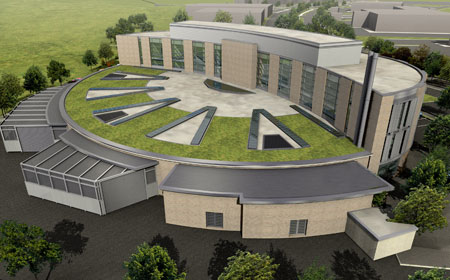 Deirdre Newham, Chair of Northamptonshire Police Authority, said: "Kier Marriott's innovative engineering skills and competitive presence in the market place have helped achieve a £1m capital saving against the budget for the construction of the CJC.
"Although a significant capital investment at a time when difficult financial decisions are being made, the police authority believes that a custody provision that includes the new CJC provides the best value for money for the future of the force and policing in Northamptonshire."
The force's existing custody facilities are too small and outdated and do not meet either Home Office requirements or the standards expected by the Health and Safety Executive.