Southend Council is now retendering the demolition contract to knock down the Farringdon car park after five floors unexpectedly collapsed during demolition earlier this year.
Debris and scaffolding narrowly missed two teenagers causing work to be halt just one week into the job. Work is now scheduled for completion by September, rather than May.
Anita Thornberry, Southend Council's head of enterprise, tourism and regeneration, said: "Due to the collapse in February, we have had to completely revise the nature of the demolition.
"The structural integrity of parts of the car park was much worse than anyone had foreseen, and this has inevitably resulted in the cost of demolition increasing significantly.
"Because of the scale of the work required to safely demolish the remaining structure, and in order to ensure we obtain the best possible value for local council taxpayers, we are engaging in a retendering exercise."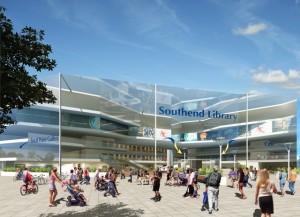 The car park is being demolished to make way for the new £27m library development – to be funded and run by the council, the University of Essex and South Essex College.
The new library development is scheduled to open in the autumn of 2013.