Tesco joined forces with developer Cromwell Retail Park to redevelop both the former Wisbech greyhound stadium site and its nearby store site, which will be knocked down to make way for the retail scheme, after a previous plan stalled in the downturn.
The new 25,000 sq m scheme will create over 500 new jobs and see the former stadium transformed into a 10,200 sq m Tesco food superstore, an eight-screen cinema operated by The Light Cinemas and a restaurant complex.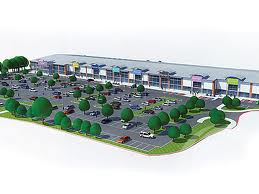 On a neighbouring old Tesco site, Fenland Council also gave planning consent to a 10,400 sq m retail park, where several retailers have been lined up including, Next, Brantano, Matalan, New Look, Dreams and Sports World.
The development will bring forward road improvements and investment to support a number of town centre initiatives, as well as tourist information and community notice boards, to ensure the whole town derives maximum benefits from the developments.
The scheme is anticipated to start later this year and be completed in two phases with overall completion hoped for late autumn 2013.
Development schedule

Late 2011/2012: Tesco Extra and cinema development begins.
Late 2012/Christmas: Tesco Extra, cinemas, restaurants open
Late 2012: Demolition team moves into former Tesco store
End 2012: Work starts on new non-food retail park on existing Tesco site
Late autumn 2013: Non-food retail park development opens