The college aims to keep open while the proposed 4-year building work programme is underway.
The job involves demolition of existing facilities to clear the ground for new buildings on a 23,000 sq m footprint.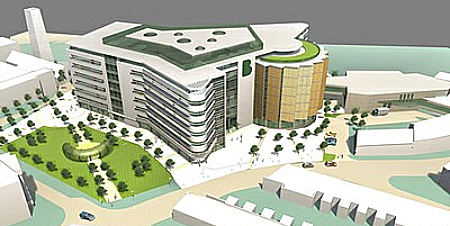 Construction work is pencilled to start in April next year and complete at the end of 2015.
A project management team from Turner and Townsend is advising the college, which has opted for a two-stage design and build or develop and construct procurement route.
Bradford College has also formally reserved the right to undertake the second stage of the procurement process with involvement from more than one main contractor.
Tenders or requests to participate must be sent to Andy Welsh on email: a.welsh@bradfordcollege.ac.uk or by calling on 01274433011.