The 500,000 sq ft office project is the last tower to be set out in the original masterplan for the massive London Docklands regeneration project, drawn up nearly 25 years ago.
The building of 25 Churchill Place is expected to create around 1,000 construction jobs.
Songbird Estates, the owner of Canary Wharf, said it had cleared the way for construction after signing a pre-let  for half the building to the European Medicines Agency.
The agreed rent on the 25-year lease is £46.50 a sqare foot, starting from January 2015. The EMA will receive a three-year rent holiday in exchange for fitting out the building.
"The building of 25 Churchill Place is a symbolic milestone as it completes the development of the original Canary Wharf masterplan," Songbird said.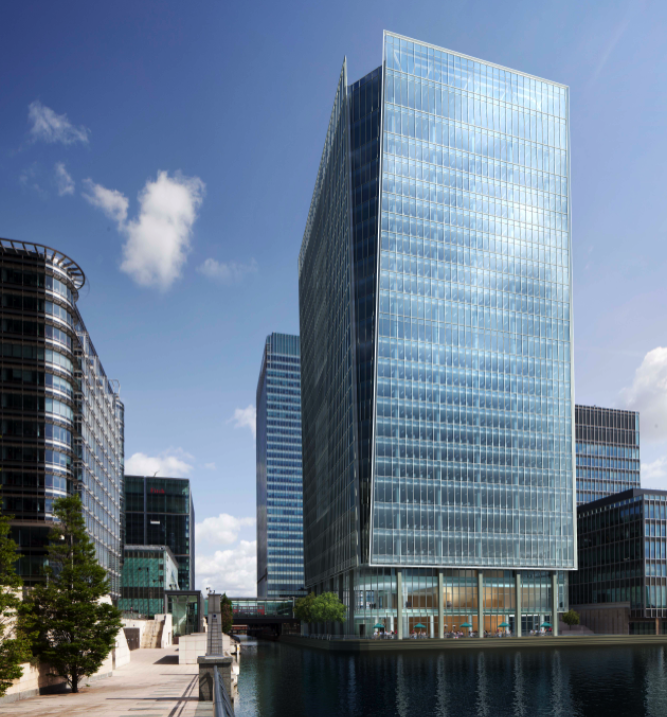 Churchill Place will be one of the most energy efficient office buildings on the Canary Wharf Estate to date.
Environmental features will include elevators that store and reuse energy elsewhere in the building, the latest ultra-efficient air-conditioning equipment that recycles the energy from exhaust air and photo voltaic cells to generate energy from the sun's rays.
The building will also have a 'green' roof and is designed to achieve an 'excellent' BREEAM rating and an Energy Performance Certificate rating of 40 or better.