The Nottingham Hub project was thrown into crisis last year when key funder the East Midlands Development Agency was told to slash £24m from its budget.
Now Network Rail will plough £41m into the project, the city council has found £14.8m, while East Midlands Development Agency will provide £2.1m, East Midlands Trains £1.6m and £500,000 will come from the Rail Heritage Trust.
Last May, Vinci started work on a related but separate contract to build a new 950-space car park with office and retail premises at ground level. This is due to be finished next year.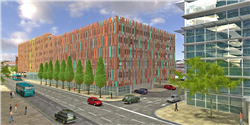 How the car park will look when finished
On the main station contract, construction works at the station's Victorian entrance are due to start late next year, with booking hall upgrades from January 2013 followed by an overhaul of station buildings, platforms and canopies from June 2013.
Nottingham Hub Works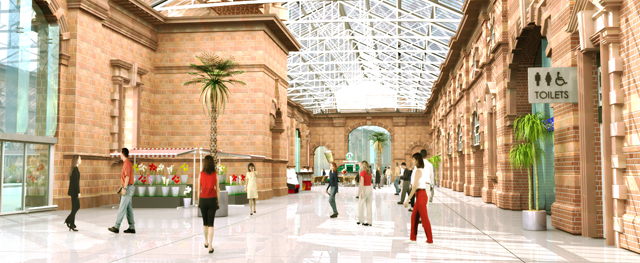 Restoring Grade 2 listed buildings and creating an attractive vehicle-free Porte Cochere.
Improved passenger and operator facilities, including upgraded travel information, displays, new toilets, ticket office, shops, cafes and waiting areas.
A new concourse connecting trains, trams and the car park.
8,300 sq ft of new retail space within the station.
Improved public realm around the station.
New and improved facilities for disabled people, cyclists and taxis.
The release of brown field land within the station site, enabling the comprehensive redevelopment of approximately 160,000 sq ft of mixed use development, generating approximately 900 jobs.
The project will galvanise several other development sites adjacent to the station. It is projected that 230,000 sq ft of office development and 140,000 sq ft of retail will be built nearby by 2020, creating over 1200 new jobs.
The station redevelopment is a key part of the wider regeneration of the Southside and Eastside areas of Nottingham.
Property developer Peel Holdings has had proposals approved for Sovereign House, which will create 270,000 sq ft of office space, a 240 room hotel and 65,000 sq ft of shops and leisure facilities.