During the last few months the existing building has been stripped out and demolished to leave the main shell for Bam to start building a BREEAM excellent rate new council office.
Architects Corstorphine + Wright are working with BAM on the office job, which will harness hydro electricity generated by the River Derwent.
The council has justified the rebuild warning that it faced a bill of £14m to complete the maintenance backlog on the existing offices.
The newly-created council building will be more energy efficient and will see the building's capacity rise from 500 to 1900 people.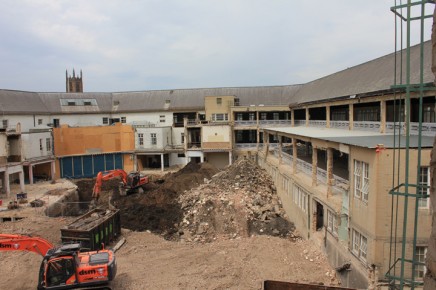 Bam Construct to start rebuilding work once demolition of the existing council interior is complete.