Paralysed roofer rams home safety message
Small contractors have been warned about cutting corners on safety by a father-of-two who was paralysed in a fall.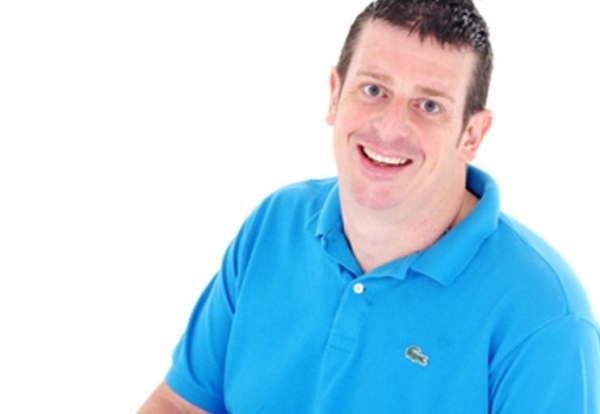 Jason Anker made the plea to nearly 400 construction bosses and self-employed workers at a free event at Haydock Park Racecourse yesterday.
Specialists from the construction industry and the Health and Safety Executive were also on hand to give the latest safety advice.
Anker was paralysed at the age of 24 while working for a small roofing firm in the Midlands.
He was climbing down a ladder after carrying out repairs to a flat roof when the ladder slipped, and he fell ten feet to the ground below.
Anker, now aged 43, said: "The job had overrun so we were rushing to finish it quickly which meant risks were taken. The ladder I used wasn't tied to the building and slipped away as I was climbing back down.
"I remember I couldn't feel my legs when I was lying on the ground and the doctors basically ended up telling me I'd never walk again. I was absolutely devastated. I just thought something like that would never happen to me.
"I think there's a temptation for small construction firms to take risks if they've got a deadline to meet, and another job to get to. But it's important they take on board that what happened to me could happen to their employees as well."
Mike Cross, HSE's Head of Construction in the North West, said: "It's vital we're able to get the message out to small construction firms that the risks their workers face are real, and it's great that Jason was able to help us do that at the Haydock event.
"If the ladder he was using had been tied to the building then it's unlikely he would have fallen. It would have taken just a few minutes to do this and would have meant Jason would still be able to walk today.
"We hope construction bosses and self-employed workers will continue to come to free events, like the one at Haydock, and take advantage of the advice available to make sure they stay safe."