The 24m tower designed by Arup is part of a £30m seafront redevelopment scheme currently underway to revive the seaside town's fortunes.
This includes revamped sea defences being built by Birse, improvements to the promenade and a creative business "hub" to be built by local firm Surgo.
When completed next year, the new vertical pier will offer panoramic views from its viewing platform.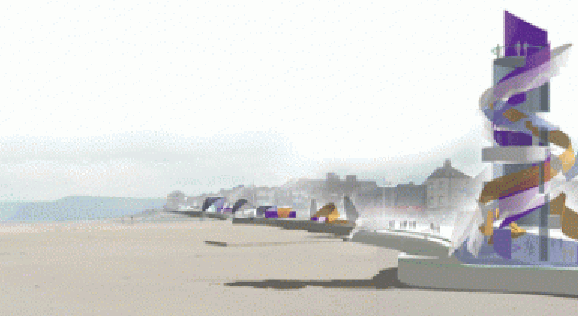 The new pier will also house a cafe and gallery space for local creative industries to showcase their work.