Preston-based Forrest was chosen following a competitive exercise that was led by City West's customers.
Four high rise blocks in Eccles will be rejuvenated internally and externally over the next two years, which will include designs influenced by Salford icon, painter LS Lowry.
All sides of the four blocks will use Lowry's famous use of ivory, black, vermillion, Prussian blue, yellow ochre and flake white colours to brighten the Eccles skyline.
The project is a great coup for the Preston firm and sees City West progress two thirds of the way through its plans to revamp 12 tower blocks.
Bullock Construction won the first phase Barton Village scheme last year to make-over four other tower blocks under a deal worth £15m.
The latest Ladywell Green phase is worth around £20m accounting for the greater height of the tower blocks.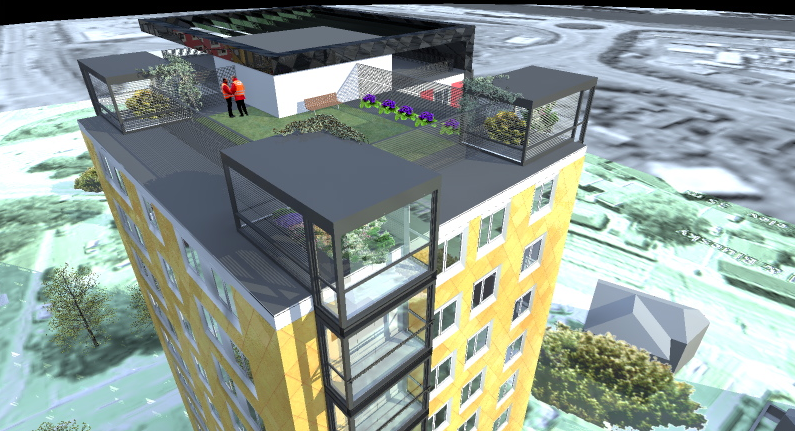 The work will see energy efficient doors and windows fitted, insulated render fitted, grounds landscaped and communal areas refurbished.
Interiors will be given a significant makeover with new kitchens and bathrooms installed and homes re-wired.
The work using the latest energy efficient technology throughout will cut fuel bills and CO₂ emissions by more than 40%.
City West's director of asset management, Colette McKune, said: "Forrest has experience of carrying out such work to high rise blocks and presented a very comprehensive package with great focus on customer liaison which is a crucial aspect of our work.
"We are looking forward to working with them as we continue our investment programme to create sustainable homes and inspirational communities that people are proud of."