The latest monthly reader traffic figures confirm the Enquirer's rapid rise to become the construction industry's number one choice for news and information online.
All our figures are verified by Google Analytics – a byword for accuracy and independence because they are not paid for by publishers like other traffic measurement tools.
The number of subscribers signed-up for our daily newsletter every morning has also topped the 10,000 mark with 200+ joining every week.
Enquirer editor Aaron Morby said: "Our growth has been remarkable since we started in April 2010.
"But it shows there is a real appetite in the market for relevant news stories, delivered free and first by journalists who really know the industry.
"Our core audience is contractors and we want to provide them with essential news in an easy-to-read format.
"People don't want to wade through great lists of stories or irrelevant items from abroad.
"The Enquirer gives you essential news, informed comment and a fantastic marketplace for your products."
The ever-rising traffic levels mean our growing army of advertisers enjoy hundreds of click-throughs each month to their own websites plus the branding benefits of being associated with construction's favourite news service.
Enquirer readers specify building materials, employ trade contractors, buy and hire plant and order professional services.
Our recruitment section is also the place to look for real jobs with named contractors needing to fill vacancies today.
Advertising starts from as little as £100 a week and for more information contact: jenny.martin@constructionenquirer.com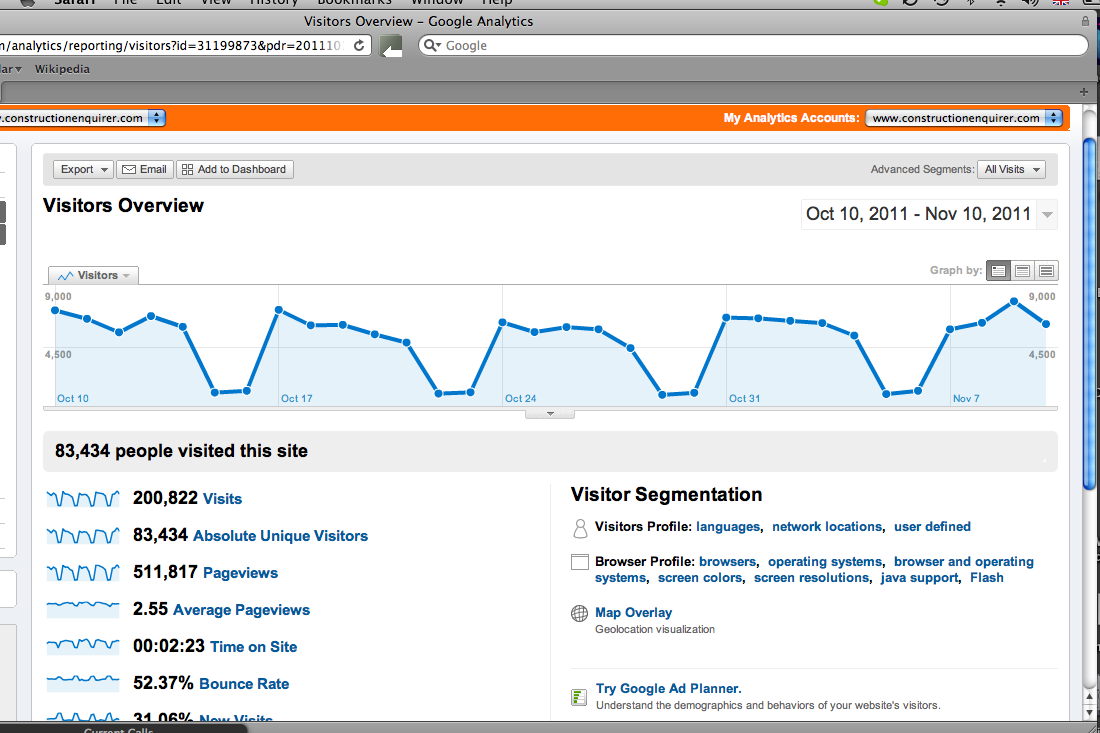 Screen grab of our latest Google Analytics