The firm is believed to be close to signing a contract, knocking out rival bidders Bam, Cowlin, Leadbitter and Sir Robert McAlpine to the job to build a new academic and energy centre at the Newton Park Campus.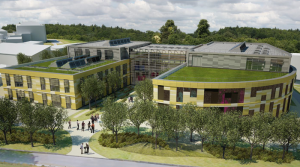 The firm will build a new academic building and energy centre as part of the campus improvement project, described as the most important buildings development that Bath Spa University has contemplated in the last 20 years.
The new learning and social facilities for students are an important element of the University's response to the new university funding regime where students will in future pay higher tuition fees – but will expect an improved student experience.
Phase two of the project will involve construction of residential accommodation for 600 students and the associated common spaces.
It is hoped that building work on the new residences will start later next year.