Developer Brook Leisure said work should begin on the casino in the Spring to allow it to open its doors by early 2013.
Sheffield-based Axis Architecture has drawn up the plan to convert the former union building on Holly Street, which will boast a 38,000 sq ft  casino with two restaurants and a rooftop bar when the work is completed.
Brook Group chief executive Jason Brook said: "The NUM building is one of Sheffield's most prominent buildings, but has been left behind throughout the city's recent regeneration activity and it's hard to believe that the UK's fourth largest city does not have a city centre casino."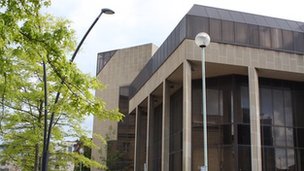 The NUM offices were built in the 1980s when union president Arthur Scargill moved the headquarters from London. They have been left empty for more than 20 years.