The nine main competition venues have now been handed over to organisers LOCOG.
It will now start ramping-up work to fit-out venues and stage testing and licensing events.
This will include constructing 100,000 sq ft of retail space including a 40,000sq ft Mega Store – the flagship and largest London 2012 shop, installing the 'look and feel' of the Games throughout the Park and sourcing a million pieces of sport equipment.
Eleven sponsor showcase areas need to be built, many of which are large buildings or structures.
Back-of-house facilities including 273 temporary buildings, cleaning and waste compounds, equipment rooms and workforce areas including 7 canteens also need to be built in the remaining days.

Olympic Park with aerial view of warm up track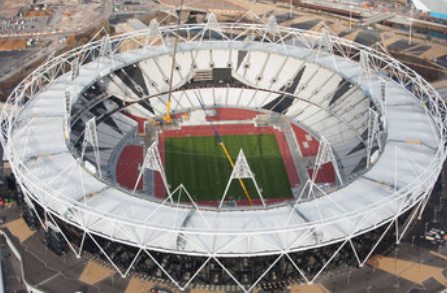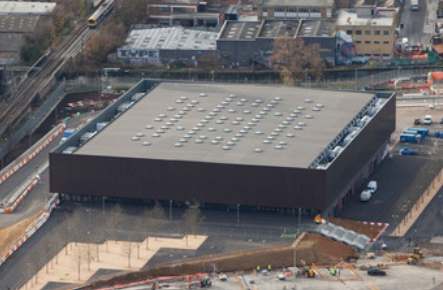 Handball Arena