Steven Allen, 23 from Keighley, was part of a team working for contractor JN Bentley on a project for Bradford Council in Manningham in March 2007.
Moving the 30 or so cement bags was the last job before the weekend when tragedy struck.
Bradford Crown Court heard this week that workers used a block grab attached to an excavator to move the load.
As they did, the bags fell two metres to the ground, but the pallet remained in the jaws of the block grab.
The pallet pivoted and Allen took hold of it to pull it free.
As the pallet came away, the jaws dropped and clamped on his head, causing severe injuries. He died the following day.
The court was told that the grab was being used against manufacturer's instructions and was not suitable for the job.
Block grabs are designed to lift and move rectangular loads strapped together such as packs of bricks.
The company had also failed to implement a safe system for lifting and transporting the bags of cement.
J N Bentley had pleaded guilty to safety breaches at an earlier hearing. The firm was fined £106,250 and ordered to pay costs of £90,000.
HSE Principal Inspector, Dave Redman, said: "The firm made a fundamental error by using a block grab to lift and move pallets and this resulted in the tragic death of a young man.
"This use was very clearly advised against by the manufacturers and the risks should have been understood by the company.
"Nevertheless, they allowed machinery to be used on their site which was totally unsuitable for the task.
"No assessment was made regarding the use of the grab and no instructions were given to the men who were operating it.
"Planning to make sure that work is carried out safely is not a formality or a tick-box exercise but is crucial to identifying and controlling risks."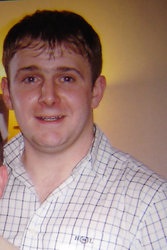 Victim Steven Allen