The £19m contract is to design and build a new Ro-Ro facility primarily for the import of vehicles into the UK.
This entails the construction of a new 250m long approach span jetty, 195m long finger pier jetty and an 80mx30m floating pontoon with a 70m linkspan bridge connecting the pontoon and fixed structure.
The jetties will be built using driven steel tubular piles with a mixture of precast and in situ concrete decks.
Piling has to be carried out during a three month window from the start of May to the end of July 2012 due to environmental constraints.
The reinforced concrete pontoon is to be cast in a dry dock before being floated, towed to site and positioned.
Other elements of the scheme include 150,000m3 of dredging, construction of a 12,000m2 car park and M&E works.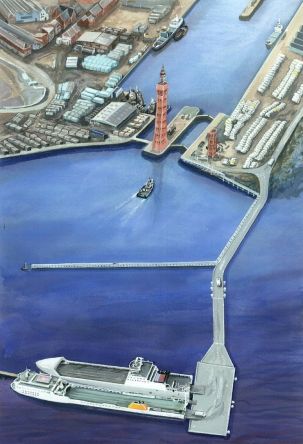 Work in Grimsby is due to start later this month and is scheduled for completion in March 2013.