Production at the Gloucestershire factory will continue until late March with site based operations continuing until the summer in order to complete remaining contracts.
Unite Modular Systems made a loss of £5.5m in 2011 as it struggled with contracts which have become loss-making. As a result Unite said it had also been forced to make a further provision of £5.6m against ongoing work.
Closing the operation will also cost around £9.9m.
The closure is another blow for the modern methods of construction movement, which has seen several business shutdown in the last two years.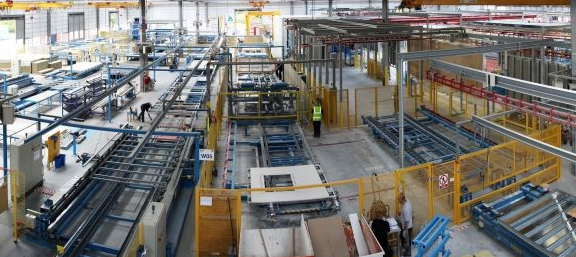 UMS was set up in 2002 to feed expected growth in demand for prefabricated pods. It employed around 130 staff at peak production out of one of the most sophisticated factories of its kind in Europe.
Like other pod manufacturers that sprang up after the Egan report, dealing with fluctuations in demand has proved too costly for a fixed-cost factory.
Mark Allan, chief executive of The Unite Group, said: "It has also become clear that the group's need for modular capability is diminishing, with neither of the secured development projects beyond 2012 suitable for modular construction, and that the broader construction market is likely to remain demanding for a considerable time.
"This poor performance offsets the outperformance achieved in our core business and, together with the challenging market outlook for UMS, means that we cannot justify further investment into the business and are therefore ceasing operations.
He added: "Our decision to close our modular manufacturing unit leaves a more focused business and continued success in our forward development pipeline and investment in our operating platform have laid the foundations for further growth."