The plan is to replace the 1960s Elizabeth House with one 10-storey building and a 29-storey tower.
The 1.2m sq ft scheme will also create a new 100,000 sq ft public square in front of the station's Victory Arch.
Stuart Lipton of Chelsfield said: "Elizabeth House is located in the geographical centre of London and the design by David Chipperfield reflects the opportunity of producing a building that would make a difference for Waterloo."
The 29-storey north building will provide office space on 12 floors and 142 new homes across 15 floors above.
The longer 10-storey south building will be solely for offices above ground floor shops.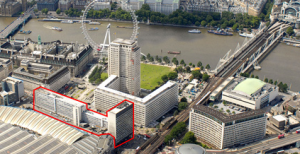 Redevelopment plan for Elizabeth House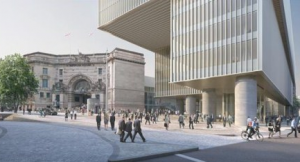 A new public square will be create opening access to Waterloo's Victory Arch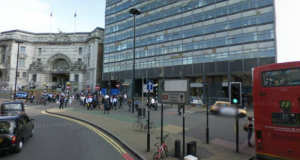 Existing site at Waterloo looking on Victory Arch