Miller Construction has just started work on Crown Hills as design and build contractor of both schools, while G4S will provide facilities management services.
Chris Webster, chief executive, Miller Construction, said: "It has been a challenge to get these projects over the line in what is currently a very difficult economic environment."
Upon completion, LMEC will manage and maintain both schools, on behalf of Leicester City Council over a 25 year period.
City of Leicester College and Crown Hills Community College are the sixth and seventh schools to be delivered by LMEC through the Leicester BSF programme, bringing the total construction value of contracts signed to over £125m.
Leicester City Council's Strategic Director, Children, Rachel Dickinson said: "Next year we will be looking at a further 15 projects coming on line within a 12-month timeframe and I know that the council team and our delivery partners are working hard to make sure that we hit every deadline."
LMEC has also commenced design and development work in conjunction with Miller Construction and Leicester City Council on the remaining 16 schools in the Leicester BSF programme.
With a combined value of over £120m these projects are expected to reach contract closure in late 2012 and early 2013.

Crown Hills Community College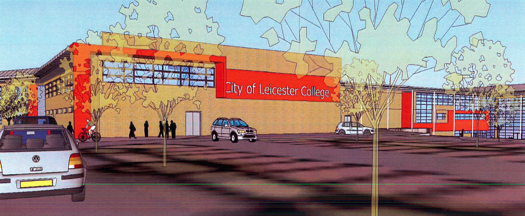 City of Leicester College