A steel seal has been fitted around the portal entrance to support the ground during the early stages of tunnelling.
Keith Sibley, Crossrail Area Director West said: "Phyllis is now beginning to slowly disappear below ground and will steadily ramp up to the planned average tunnelling rate of around 100 metres a week."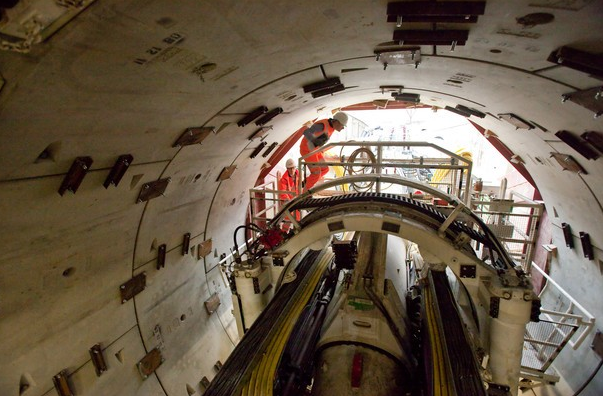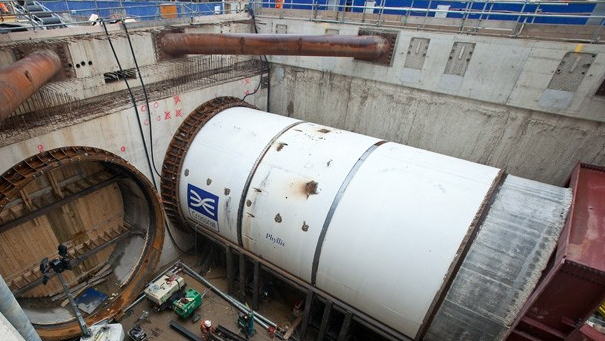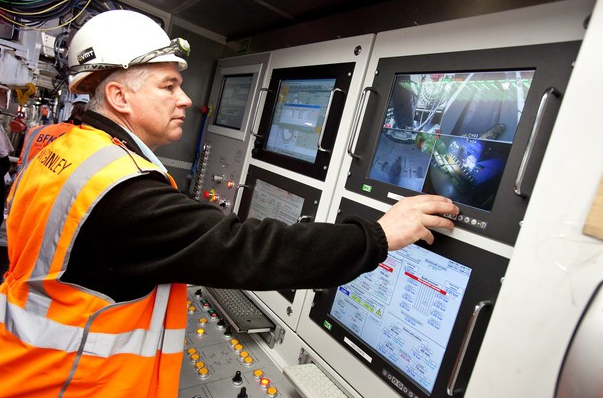 Another tunnelling machine, Ada, will also be launched from Royal Oak. Once the first machine has progressed sufficiently, the second tunnel boring machine will be brought down to the portal headwall.
When the second tunnel boring machine has reached Paddington, both machines will then progress forward through the Paddington station box to Bond Street and then onwards to Farringdon. The tunnels between Royal Oak and Farringdon will be completed in late 2013.
Work has also been underway to install the major conveyor system behind the TBM to remove more than one million tonnes of excavated material from the cutter head to the portal entrance. A total of 24 kilometres of conveyer belt will be used to construct the western tunnels.
Rail sidings have been constructed to allow freight trains to access Westbourne Park to transport the excavated material to Northfleet from where it will be shipped to Wallasea Island to create a nature reserve.
A narrow gauge railway has been also laid to provide for small locomotives to transport materials and supplies into and out of the tunnel.
Work has also been continuing at the Old Oak Common concrete segment plant. Over 8,000 segments have now been produced and stockpiled for the western tunnels.