Work on the 230,000 sq ft building is due to start this summer so the new building can be opened by September 2014.
The new build is the second phase of Bradford College's big revamp plan, which was initially put on hold after the Learning Skills Council discovered it had over-committed its budget.
The second phase will be funded by the college with a £35m bank loan and £15m cash reserves.
The first phase involved the development of Trinity Green Campus in 2008, a state of the art building which houses the Engineering, Construction and Sport curriculum areas. The College's sports facilities now feature in the London Organising Committee Pre-Games Training Camp Guide for the Olympics in 2012.
A project management team from Turner and Townsend is advising the college on the next phase, which is being procured as a two-stage design and build.
The college's new build will replace the Westbrook, McMillan, Appleton and Old Buildings to help deliver plans to reduce the number of sites occupied by 330,000 sq ft..
The Westbrook Building will be demolished and the remaining buildings will either be sold or put to other use. The College plans to retain Lister Building, The Grove Library, Bolton Royd and Trinity Green Campus.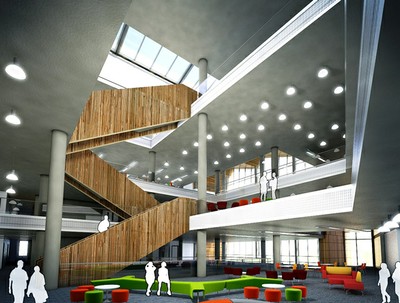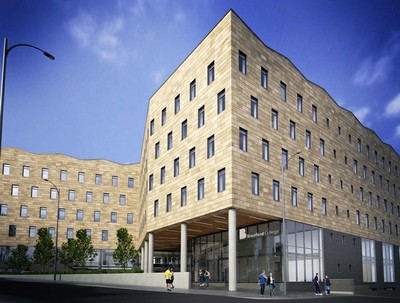 Bradford College principal and chief executive, Michele Sutton, OBE said: "Students will benefit from the bringing together of facilities and curriculum into a single location, new styles of learning which embrace cutting edge technologies, realistic work environments that will be open to the public and opportunities to showcase learning activity through open plan areas."