The £160m scheme would include a doubling in size of the existing supermarket, while creating offices and shops and building 270 new homes.
If all goes to plan, work could start on the site towards the middle or end of next year.
Sainsbury's has spent the past eight months in consultation with residents and groups, refining the ambitious plan, and is now almost ready to submit a planning application.
The scheme also hinges on Sainsbury's doing a deal with Homebase to move elsewhere in the city to free up the site.
Sainsbury's has pledged to make its new store one of the most environmentally friendly in the country.
Engineers are exploring the possibility of using excess heat from the supermarket and cool air from the River Avon to control the temperatures of homes around the site.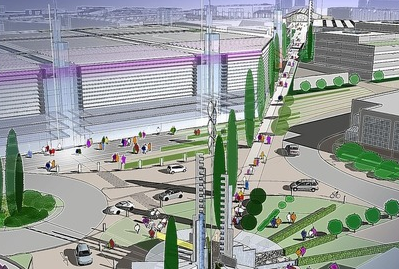 A key element of the plan is to create a new gateway link between Lower Bristol Road and the city centre through Green Park Station, which will get a makeover.