The Fitzrovia mixed-use scheme, once dubbed NoHo square because of its location to the north of SoHo, is the third big building project to fall to McAlpine this year.
The firm now boasts a formidable pipeline of projects in the capital with a £450m contract for Bloomberg's new headquarters and the contract to build the £650m new US Embassy in joint venture with US partner B L Harbert.
A specialist subcontractor said: "Laing O'Rourke and McAlpine have been fighting for this one for several months. The word is McAlpine has clinched it and an official announcement is due shortly."
Developer Exemplar Properties engaged McGee to carry out enabling works on the three-acre site which will pave the way for main building work after the Olympics.
Under the new plan, the big West End brownfield site will be transformed into a mixed-use community, centered on a landscaped public square containing the listed former hospital chapel.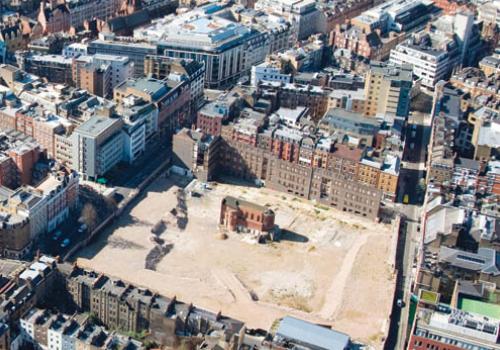 The development will consist of two 9 to 11-storey buildings for mixed use purposes.
Together they will house 291 homes, around 200,000 sq ft of offices, 20,000 sq ft of retail and restaurants.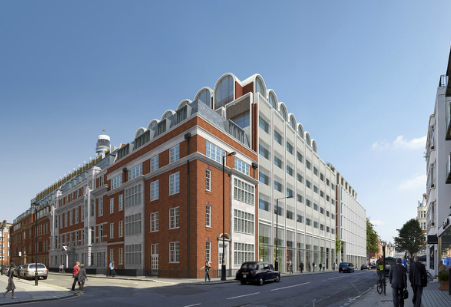 Redevelopment will deliver 570,000 sq ft of space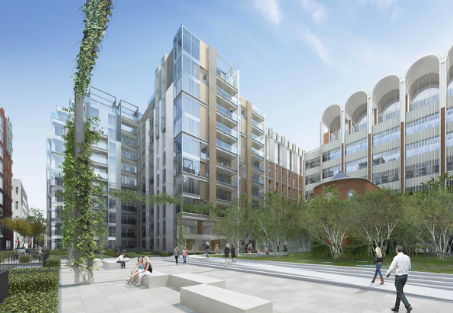 Internal public courtyard