The firm has also ramped up its Scottish operation taking on 40 new staff after winning a repairs contract with the Home Group. The total workforce north of the boarder now stands at 180.
Seddon Property Services joint managing director Mark Brindley said: "Since 2008, we have doubled in size in terms of work won.
"This year we anticipate a turnover of £100m. The new office will act as the hub for our expanding national business and will enable us to bring our Stoke-based teams together under one roof.
"Despite a challenging market, we are continuing to win work and we are delighted to be able to make this significant investment in our future."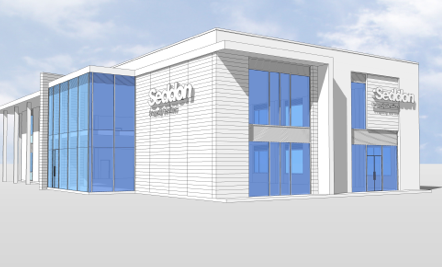 The energy-efficient head quarters building will house the 70-strong team providing core business services to Seddon Property Services' growing national network of over 30 offices across England, Wales and Scotland.
If planning permission is granted, construction work on the nine-month programme to build the new headquarters is set to start early in 2013.