Workers have hit a key milestone, bottoming out the two huge launch shafts where sections of TBMs will be lowered and assembled ahead of tunnelling.
Crossrail's Eastern Tunnels Project Manager Peter Main said: "We are now gearing up for the start of Crossrail tunnelling in east London.
"Work to construct two large launch shafts is now complete with assembly of the first of our tunnel boring machines now well underway."
More than 250 people are now working at the Limmo Peninsula site near Canning Town with the peak workforce expected to top 500 construction workers.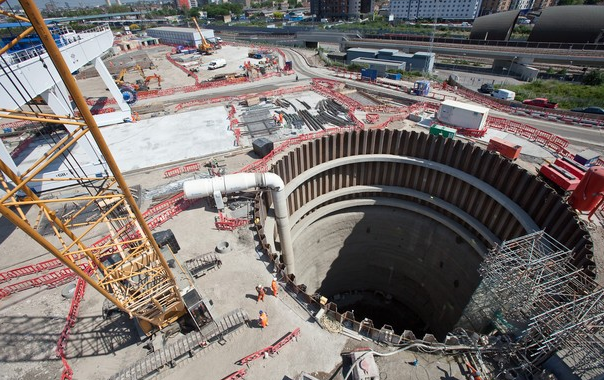 The larger of the two shafts is 30m in diameter and 44m deep.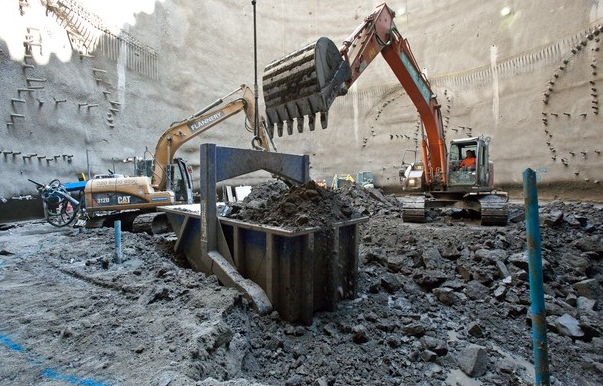 Contractors reach the bottom of the launch shafts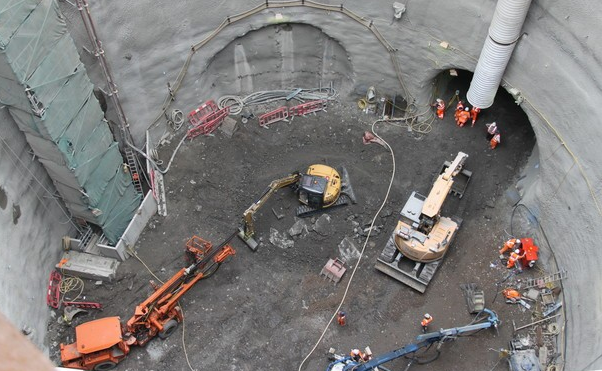 Construction has now started on the two mined tunnels that will connect the two shafts.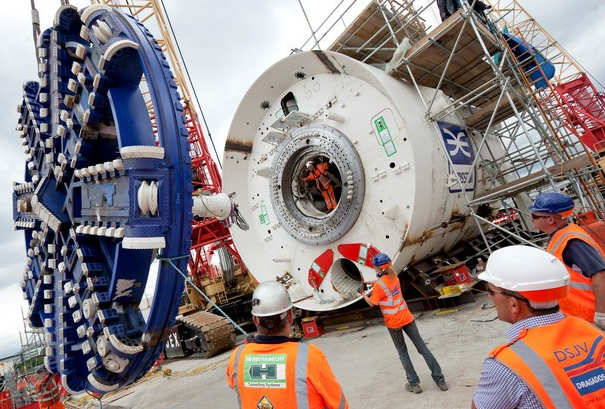 Assembly of Crossrail's third TBM, Elizabeth, is now underway with the large blue cutterhead installed earlier this week.
During the coming months, the 150m long machine will be fully assembled and tested before being lowered in sections into the two shafts.
Crossrail's eastern tunnels will run for 5.16 miles from Docklands to Farringdon where they will join with the western tunnels from Paddington.
The joint venture contractors are also well advanced on temporary works to limit the impact of construction on the local area by transporting materials down the Thames.
Main added: "We have planned to transport the excavated material from the eastern tunnels by boat from Instone Wharf, removing the need for more than 30,000 lorry journeys in east London.
"We will also deliver 120,000 concrete tunnel segments by boat from Chatham Dockyard to further reduce our local impact."
Construction of a new jetty began this week at Instone Wharf and will enable excavated material to be transported by ship rather than road, removing 30,000 lorries from east London roads.
Around 1.2 million tonnes of excavated material will be transported by boat.
Construction of a 100m x 9m muck pit has also begun this week. The pit will store excavated material when the tide is too low or there is no ship at the jetty.