Health chiefs have now confirmed the government will put up £71.6m and the remaining £20m will come from North Cumbria University Hospitals NHS Trust and the North of England Strategic Health Authority.
Funding is conditional on the final contract being signed within three months with preferred bidder Laing O'Rourke.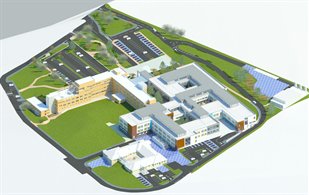 The contractor will build a new accident and emergency unit build new wards, increasing the proportion of single rooms and refurbish the women and children's unit.
Interim chief executive of North Cumbria University Hospitals Trust, Dr Neil Goodwin, said: "This is excellent news for West Cumbria and we are delighted that the most significant part of the funding for the hospital redevelopment has today been approved by HM Treasury."