Sheffield Crown Court heard that Craig Taylor hid in his bath to try and avoid being arrested when HMRC officers came knocking on his door.
Taylor and his wife Tracy of Wortley, South Yorkshire, were also convicted of money laundering after moving the cash through their personal accounts to fund a lavish two-year spending spree.
Checks by tax officers showed that Craig Taylor continued to re-claim VAT even though the couple's construction firm went bust in the summer of 2009.
He set up Avalon Construction in 2006 with his wife Tracy acting as company secretary.
He reclaimed almost £600,000 in VAT payments after the company was wound up in 2009. He submitted another claim for £79,000 in 2011, almost two years after the company ceased trading, but dropped this when it was challenged by HMRC.
Assistant Director for Criminal Investigation, Peter Hollier, said: "Craig and Tracy Taylor ran a construction business for a number of years, but when it began to fail they started to line their own pockets with the proceeds of an illegal VAT repayments fraud.
"The repayment claims were totally fictitious as their company had gone into administration and they attempted to steal even more cash from the taxpayer.
"The pair used the money to fund a two-year spending spree, spending thousands on luxury items most hard working families can't afford."
HMRC officers discovered that the couple had spent around two years buying luxury items and living the high life.
They bought expensive cars and motorbikes, took numerous luxury breaks and holidays, and on a daily basis bought designer jewellery and handbags. The pair even used the cash to pay someone to walk their dog each day.
In order to siphon their criminal profit out of the business the pair often paid themselves tens of thousands of pounds each week in salary and then moved the money around a network of personal bank accounts to try and make it appear legitimate.
When HMRC officers arrived to arrest the Taylors, Tracy maintained she was single and did not know the whereabouts of her 'estranged' husband.
Moments later Craig Taylor was found hiding in the couple's en-suite bathroom. The couple later pleaded guilty to charges of VAT fraud and money laundering at Sheffield Crown Court.
Craig Taylor was sentenced to two years in prison and Tracy Taylor was sentenced to 52 weeks in prison suspended for 2 years and ordered to carry out 250 hours of unpaid work.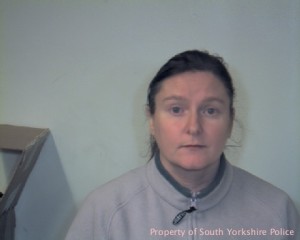 Tracy Taylor received a suspended sentence