The £6.5m job will involve alternation, repair and refurbishment of an existing five storey multi-storey car park to offer 658 spaces.
During the 1960s the car park was extended from its original plan by a reinforced concrete extension, spanning over the service yard and access road to the adjacent Prudential House office and retain building.
The council and Muse said the construction of the extension will be substantially different from that of the original car park.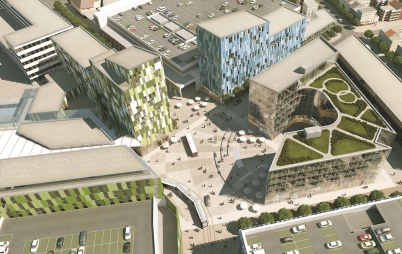 Working in partnership with the council, Muse is aiming to deliver a comprehensive 30-acre redevelopment of the north eastern part of the town.
The scheme will create new retail, commercial, community, residential and civic office space, in addition to town centre parking and transport facilities.
A new public square, council offices, a courthouse, a supermarket, two hotels, and a multi-screen cinema are also being proposed. The first phase will also include offices for Blackpool Council.