The Teesside Trust said it will shortly formally invite tenders for the new hospital and set a date for an open day for potential bidders.
Bosses at the trust aim to fund the superhospital from pension fund loans, the first time this route has been used in the UK.
Trust board chairman Paul Garvin described the process as similar to taking out a mortgage.
He said: "We borrow the money, we build the building, and we pay it back year on year."
The bid process is expected to take 18 months. After that the Trust board will take a decision on whether to borrow the money, award contracts and begin the build.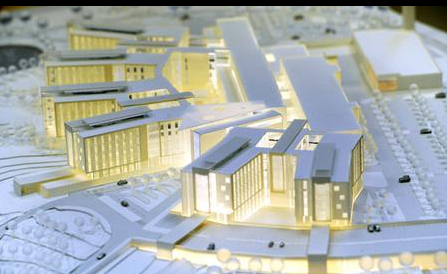 The project is a smaller-scale version of the original £460m plan, which was scrapped, along with 12 others nationwide, in June 2010 as part of measures by the coalition government to save £2bn.
A PFI project could have cost £660m over the 30-year life of the scheme.
Further details are available from Virginia Taylor in the New Hospital Project Office, tel:01642383585