A mountain of spoil has built up following last month's collapse of a hopper which helped to remove waste at the Westbourne Park site serving the Western Tunnel Drive.
The hopper failure means tunnel waste cannot be loaded directly from a conveyor belt to rail wagons to be transported away from site.
A waste mountain has reached capacity which has led to the continued suspension of tunnelling work until it is reduced.
Crossrail and tunnelling contractor BKF – a Bam Nuttall, Ferrovial, and Kier joint venture – hope to restart the machines within days.
Keith Sibley, Crossrail Area Director West told the Enquirer: "While work is underway to bring the Westbourne Park train loading system back into use, we have been temporarily using lorries to reduce a stockpile of excavated material at Royal Oak.
"(TBM)Phyllis has been temporarily stood down to allow the site team to focus on excavated material removal at Royal Oak.
"Tunnelling will recommence in the next few days as this particular stockpile will have been sufficiently depleted.
"The focus of excavated material removal will then switch to Westbourne Park where loading machines can be used to directly fill rail freight wagons ahead of transport to Northfleet."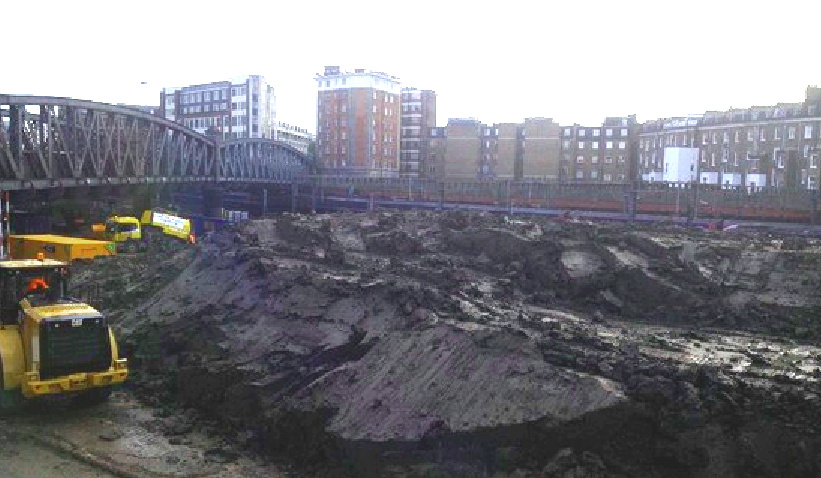 Picture: London Tonight