The move allows Morgan Sindall to advance preparatory work for the new flyover, which forms part of the wider North Doncaster Chord project.
The flyover will take slow moving freight trains travelling from the Humber ports up and over the East Coast Main Line rather than across and along it and is expected to be completed in early 2014.
Diverting freight traffic will free up capacity for much needed passenger services and enable additional freight to be transported by rail rather than road.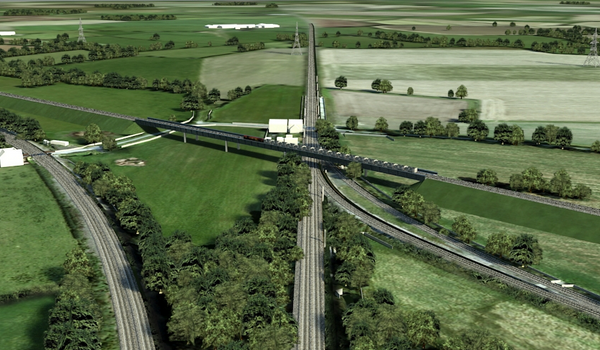 The scheme is part of Network Rail's £600m programme to improve capacity and reliability on the ECML.
Route-wide enhancements include the construction of new sections of track, platforms and stations, which will help deliver faster, more frequent services.
Phil Verster, route managing director at Network Rail, said: "Britain relies on rail and with demand for rail travel increasing it's essential that we invest in the railway to provide better services for passengers with more trains, additional seats and improved punctuality.
The government's decision to grant permission for the North Doncaster Chord is a significant step forward in improving capacity and reliability on the busy East Coast Main Line."