The Tinsley Link road project will see an 800m long stretch of road built under the Tinsley Motorway Viaduct.
It will also cross the tram tracks and bridge the existing rail freight line, as well as going over the River Don in two locations, and includes the design and construction of a substantial piled reinforced earth embankment and also traffic management.
The proposed new road would by-pass Junction 34 of the M1 Motorway and provide an alternate route for all vehicles. It would also include priority measures for public transport.
It will help unlock economic development in the Lower Don Valley by funding a high frequency bus service from Rotherham to Sheffield and increasing capacity for local traffic around junction 34 of the M1.
The current programme would see construction start in early 2014 with the service operational in Autumn 2015.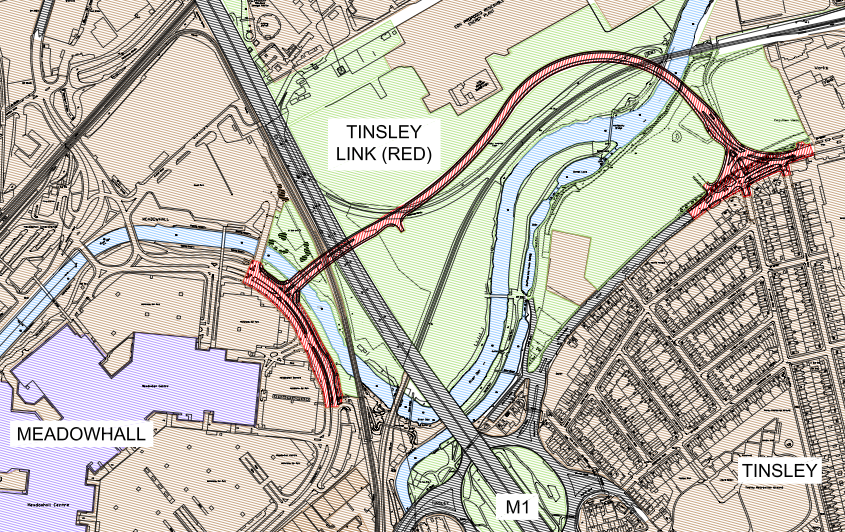 A PQQ is available by logging on to scms.alito.co.uk and searching for Bus Rapid Transit Northern Route – Tinsley Link TPBN653. (MT Ref:94614). Documents must be completed by 6 December.