Designs for the planned Portsmouth tower scheme at the Brunel House site go on show this week in the city, with the aim of starting construction in 2014.
Bouygues Development plans to create a mixed-use development that includes a 200-bed hotel and a 600-bed student accommodation block, alongside flats.
Managing Director of Bouygues Development Nicolas Guerin, said: "Brunel House will serve a huge range of people in the area. Being close to transport links it will help to reduce car dependency and contribute to sustainable development."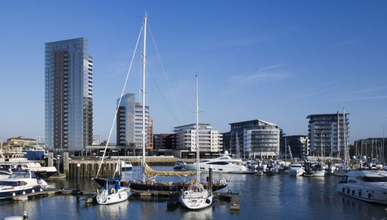 Warings has also signed a £48.5m contract to design and build three towers along the Southampton waterfront.
This includes a 81m-high, 26-storey tower that will be one of the tallest buildings on the south coast.
Work has now started on the Admiral's Quay development site and the project is due to be completed in December 2014. Around 500 people will be working onsite at peak periods.
Together the schemes lay the foundations for a healthy pipeline of work over the next few years for the south coast builder.
Warings is also working on the Southampton Gateway City Gateway development comprises a 15-storey student accommodation block including 364 student rooms with 20,000 sqft of medical, pharmacy and retail uses at ground floor level.