The deal paves the way to transform a former hospital site in the south London borough to create 645 homes, nearly half of which will be affordable.
The focal point of the former Greenwich District Hospital regeneration project is the Greenwich Centre which will house a library, leisure facilities, an NHS health centre and new community centre, designed by architect Make.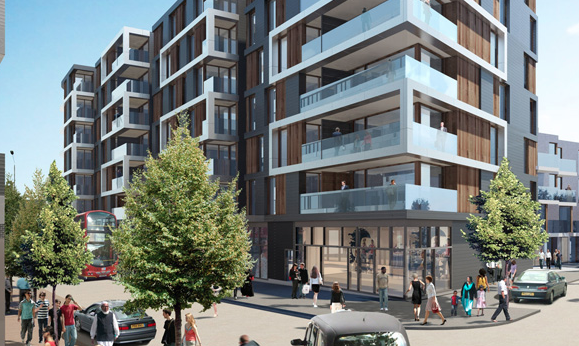 It is anticipated that the first phase of homes and community facilities will be completed by late 2014, with the entire development completed approximately three years later.
David Grover, director of Hadley Mace, said: "This leading scheme will demonstrate the benefits of public private consortium and its impact on a community that has been anticipating investment and re-development for more than 10 years."
"The partnership between Hadley and Mace came about as a response to the Home and Communities Agency's quest to find a new way of regenerating neighbourhoods with fresh, innovative thinking and creative investment.
"Acting as delivery partner for the client, and taking control of funding and risk aspects of the scheme, we are offering a full turn-key solution that can be replicated throughout the UK on all public land and any stalled public regeneration scheme."