Tyler, aged 51, has run Balfour Beatty since 2005 and is leaving in April to explore new opportunities outside the company.
He leaves just two months after Balfour's steady, no-surprises reputation was jolted with a shock profit warning after more than a year of restructuring and streamlining.
During Tyler's stewardship, the contractor trebled in size, notably moving into higher-end engineering design with the purchase of Parsons Brinckerhoff and strengthening its infrastructure services capability.
Balfour has strategically broadened its geographical spread along with its skill base in key US, Middle East, Australian and, more recently, Canadian markets.
Tyler joined Balfour Beatty in 1996 from the Hanson Group where he was finance director of ARC.
Steve Marshall, Chairman, said: "It is also testament to his leadership that Balfour Beatty has the depth of management talent that has ensured a smooth succession."
Balfour in November forecast that profitability will drop "slightly" as it struggled to negotiate lower prices with suppliers to reflect market conditions.
This saw shares dive 18%, its worst tumble since October 1998 and prompted a full-scale charm offensive with city analysts about medium-term growth prospects in global markets.
McNaughton, who became deputy CEO last July, has a "deep understanding of our customers and operations, and the relentless drive necessary to successfully deliver the strategy that he has been intimately involved in developing," Marshall added.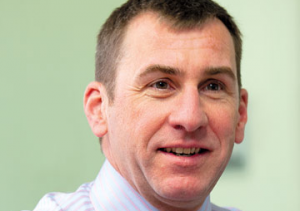 McNaughton, who joined the board in 2009, has been instrumental in developing the group's global strategy to move into higher growth sectors, like the energy markets.
In a trading statement this morning Balfour also stressed it would take further action, both operationally and strategically where necessary, to deal with the downturn in its UK market.
"In keeping with our strategy and given the difficulties in a number of our markets, particularly in UK construction and European rail, the order book mix is shifting from construction to professional services and support services, and overall, from buildings to infrastructure projects.
"Due to the longer-term nature and back-end loaded margin profile of these contracts, most of the benefit to revenue and profit arises in 2014 and thereafter."
The firm added: "In the medium and long term, we are confident that our position in infrastructure markets, our focus and competitive advantage in the transportation, rail, power, water and mining verticals, and our initiatives to access growing markets such as Australia, Canada, Brazil and India will stand us in good stead as well as making the business more robust."