The firms will battle it out for a build contract worth around £300m to deliver the 1m sq ft complex next to King's Cross station's western concourse.
Argent is the primary developer for the site, but Google will play a significant role in defining and steering the building programme.
A source told the Enquirer: "This is an interesting job which could go any way.
"If it's weighted towards use of digital technology then Balfour Beatty and Bam Construct look favourites because they are well ahead on use of Autocad and BIM.
"But if sustainability is a key factor in the selection Carillion and Skanska are in with a shout because they rate highly in the green stakes."
Both Bam Construct, Carillion and to a lesser extent Balfour's Mansell business have worked on the King's Cross Good's Yard site over the last three years forming a strong working relationship with Argent.
Bam is already working on three separate building contracts worth over £100m to deliver buildings next to Google's 2.4-acre plot.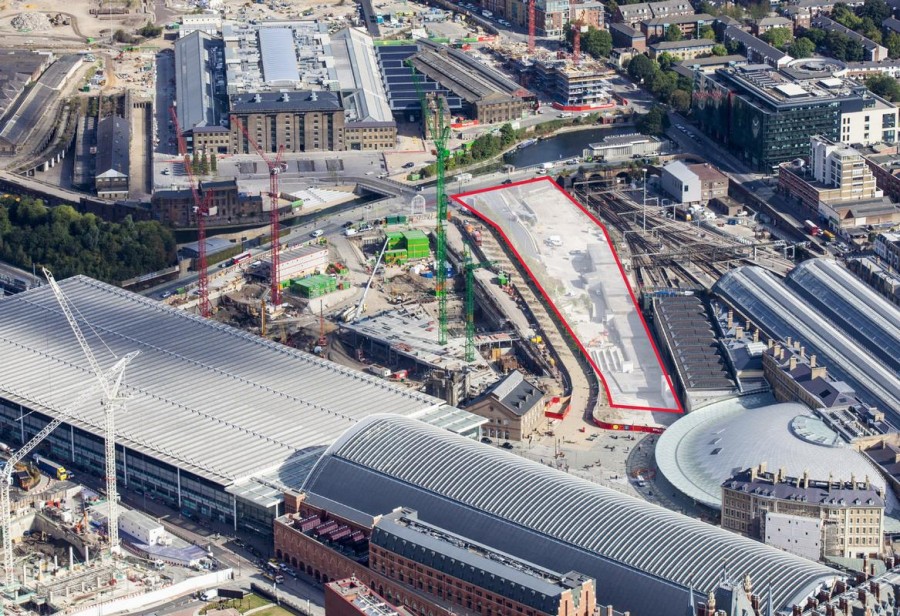 The building will be constructed on a narrow strip next to the Cambridge shuttle lines from King's Cross
Architects Allford Hall Monaghan Morris are designing the office complex, which will consist of five buildings ranging in height from eight to 11 storeys. It is understood the aim is to strive for BREEAM Outsanding rating. The office space will sit above shops, cafes and restaurants.
Davis Langdon is acting as cost consultants on the project, where the winning bidder will be named in six weeks.
The deal between Argent and Google means that 4.5m sq ft of the total 8m sq ft at the King's Cross regeneration site is now completed or committed.