Severfield Rowen announced  chief executive Tom Haughey had stepped down from his role and leading the board in a stock exchange statement this morning.
John Dodds, chairman, will assume the role of executive chairman with immediate effect while the firm seeks a new chief executive.
The steelwork firm said: "Our UK performance has been further, and materially, adversely affected by cost overruns on our 122 Leadenhall contract.
"As a result, the board intends to review expeditiously its current contract base and will provide a further update to the market, as soon as possible, when it has greater clarity on the financial impact of this exercise."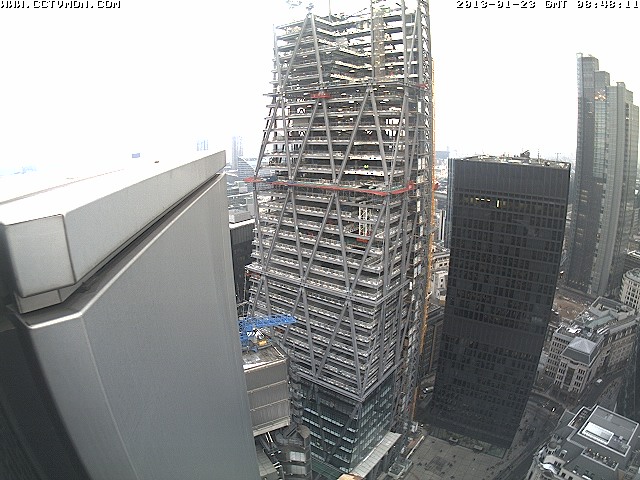 Severfield Rowen is working for main contractor Laing O'Rourke on 122 Leadenhall
Previously Haughey had warned that Severfield was operating in a difficult climate with pricing pressure and protraction of contractual settlements posing significant challenges in a shrinking market.
Severfield is now in talks with its lending banks regarding compliance with its covenants.
Dodds said:  "My task, now, is to re-establish the credibility of the group with all its stakeholders, bring greater control and discipline to its operations and secure Severfield Rowen's longer term financing.
"Our order book remains stable, despite challenging current conditions, and the board is confident that the longer term fundamentals of the group are strong."
As at 31 December 2012, net borrowings are £30m and the order book stable at £209m. Severfield's share price fell 35% on the news.