Construction tax fraudsters ordered to pay back £1m
Four fraudsters who stole £6m from the taxpayer under a construction tax fraud have been ordered to pay back £976,000, or face more time in jail.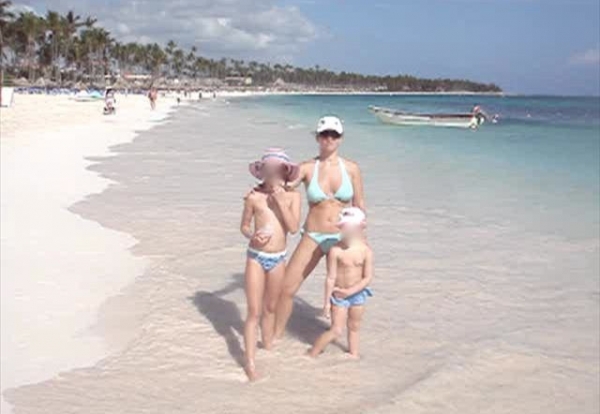 Youri Khomitch, Victoria Chambers, Oleksandra Hawkins and Alexander Sokolovski were jailed in 2010 after an HM Revenue and Customs (HMRC) investigation.
They had set up bogus companies offering accountancy services to eastern European construction workers.
The gang used the workers' identity documents and created fictitious people to submit more than 3,000 false Self Assessment returns.
The gang leaders were married couple Khomitch, 38, and Chambers, 39.
They splashed the cash on a luxury £2m home on a gated development in Kent, expensive holidays in Japan, Dubai, New York and Thailand, and a breast enlargement operation for Chambers.
Alexander Sokolovski, 61, was the 'bank man' who specialised in false identities.
He set up fraudulent companies which the rest of the gang used as a cover for the fraud, and used fake identities to open the bank accounts used to receive the illegal rebates. Hawkins, 44, was company secretary for the two companies used to commit the fraud.
David Cowie, Assistant Director, HMRC said: "This gang stole identities and vast amounts of money to live a luxury lifestyle that they neither earned nor deserved.
"We were determined that they did not leave jail to enjoy that lifestyle again, and had all assets held by the defendants restrained prior to confiscation proceedings.
"HMRC works tirelessly not only to identify fraud, but to actively seek the profits of fraud. If these criminals do not pay up, they will serve extra time in jail, and still owe the money when they are released."
Those subject to confiscation proceedings at Croydon Crown Court yesterday are:
Youri Khomitch, a Ukrainian national, formerly of Hollandbury Park, Kings Hill, West Mailing, Kent must pay £474,456 or serve a further three and a half years in prison. He is currently serving a seven year jail sentence.
Victoria Lvovna Chambers, an Estonian national, formerly of the address above, must pay £410,275 or serve a further three years in jail. She was sentenced to four years imprisonment.
Alexander Sokolovski, a Russian, formerly of Boxwood Close, West Drayton, must pay £39,040 or serve a further 15 months in jail. He is serving a five year sentence.
Oleksandra Hawkins, who holds Ukrainian and British passports, of The Roundway, Tottenham, London must pay £52,220 or serve a further 18 months in jail. She was jailed for two years.