Stroke hit builder rescued from remote sea fort refurb
A lifeboat crew had to rescue a construction worker last week from a refurbishment job on an old military fort in the Solent.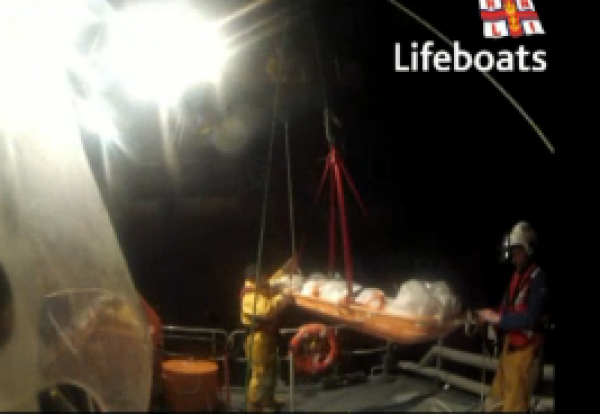 The 60-year-old builder had suffered a stroke while working on the job to convert No Man's Land fort off the coast of the Isle of Wight into a luxury hotel.
Volunteers from the Bembridge RNLI lifeboat had to think on their feet to get the stricken worker down from the inaccessible site.
Coxswain Steve Simmonds said: "We assumed it would just be a straightforward evacuation and had no idea how complicated it would be.
"The only access to the fort is up a vertical 15ft ladder, onto a gantry, up a ramp onto a boarding platform, which is traditionally used to hoist RIBs from the water.
"The obvious solution was to use the hoist to lower the man onto the lifeboat – but that had broken just the day before.'
"There was no way he could have climbed down the ladder in his state – the only way he was coming off the fort was in a stretcher.
"We came up with the idea of improvising a 'block and tackle'-style setup, using ropes we had on board the lifeboat."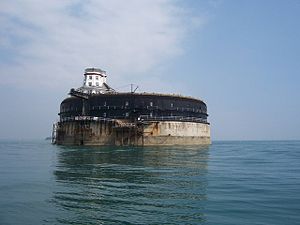 The fort is being converted into a luxury hotel