Deane & Amos has four divisions, which together turned over £26m last year, specialising in shopfitting, aluminium windows and doors, electrical installations and metal fabrication.
It worked on shop refits and installations in airports and other retail locations around the country, counting several well-known retail brands among its clients.
Administrators from Marshman Price are now in advanced talks with potential buyers for main fit-out business DA Withey and doors and window specialist Deane & Amos Aluminium Systems. Another trading firm Streets Metalwork is also up for sale.
D&A Lovell and the Deane & Amos Group have both ceased trading and are now likely to be placed into liquidation within the next four weeks.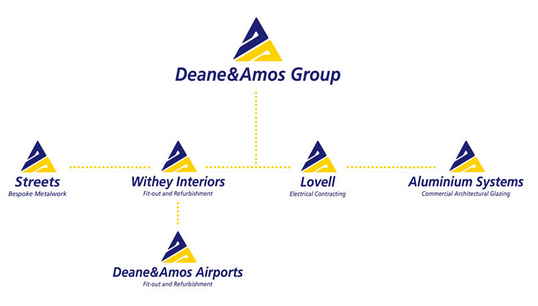 Joint administrator Gary Pettit added: "It is always sad to see long-established businesses like Deane & Amos fall into difficulties, but there are some encouraging signs that at least some of the ex-employees will be offered their jobs back by any prospective new owners."