Communities Secretary Eric Pickles has confirmed he will not call for a public enquiry into Peel's ambitious dockside redevelopment.
The decision ends of six years of hard work by Peel, its team of expert consultants and the City Council, which last year gave the green light to the skyscraper scheme.
Most of the Liverpool Waters site, formerly known as Central Docks, has been unused and derelict for decades.
Development Director of Peel Lindsey Ashworth said: "This is a well-deserved reward and justice for all those who never gave up supporting this scheme. It's our Government wishing a Happy New Year to Peel and Liverpool.
"English Heritage together with the World Heritage Body UNESCO put up massive obstacles to prevent this development proposal getting permission.
"Their studies and arguments have all collapsed and rightly so as it's simply not right to expect derelict parts of cities with such a rich history to stand still and be fossilized."
The project is seen as complementary to Peel's other massive docklands initiative, Wirral Waters, which has the potential to become one of the biggest regeneration schemes in Europe.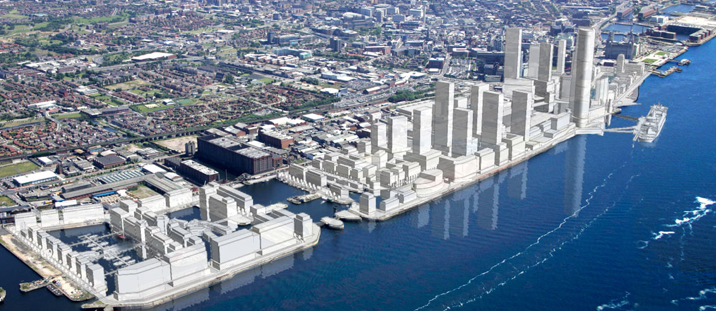 Liverpool Waters includes high-rise buildings, housing, offices, shops and up to 14,000 apartments on an area of disused land.
The plan also boasts the 55-storey Shanghai Tower, which will be the tallest UK building outside London.
Liverpool Waters is currently only an outline application, and detailed plans will have to be submitted for each building.
Peel Holdings has not yet said when work might start on the first elements of the massive scheme.