The centrepiece of the 7-acre new Imperial West campus is the £150m Research and Translation Hub for academics and business partners.
The Hub will be partly funded by a £90m contribution from investor Voreda and an award of £35m from the Higher Education Funding Council for England through the UK Research Partnership Investment Fund.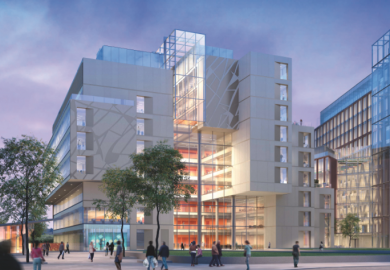 Design work on the Hub is underway and the College plans to complete the construction in 2015.
Potential partners from business, industry, the NHS and other global universities are being invited to co-locate on the wider campus site.
Imperial bought the land for the new campus from the BBC in 2009. The first new building was built by ISG to provide accommodation for 600 postgraduates.
Terms of the planning permission for the rest of the site were agreed with the London Borough of Hammersmith and Fulham last December.
The 87,900 sq m planning application is for a mixed-use scheme that brings together a range of uses including academic and research facilities, with commercial and residential space around a new London square.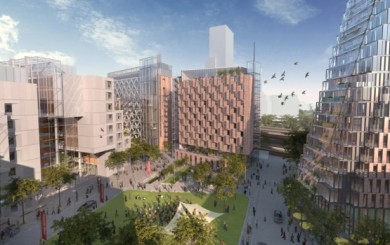 It includes a 34-storey landmark residential tower block that will rise above the West London skyline.
The plans were unveiled at a launch event last night attended by 700 guests including representatives from business, government and research funders.