The crane dropped its load onto a busy public footpath yesterday morning next to the 21 Wapping Lane project. Fortunately nobody was injured.
An eyewitnesses said the crane "flopped" at around midday then the load hit the canal footpath next to Wapping Woods.
A spokesman for the Health and Safety Executive said: "We have been notified about the incident and after making enquiries before it goes to a formal investigation.
Engineers were quickly on site and had dismantled the crane by today.
J Reddington is the concrete frame contractor on the job.
The £20m residential construction project will see around 379 apartments built in blocks extending to 19 storey's once complete.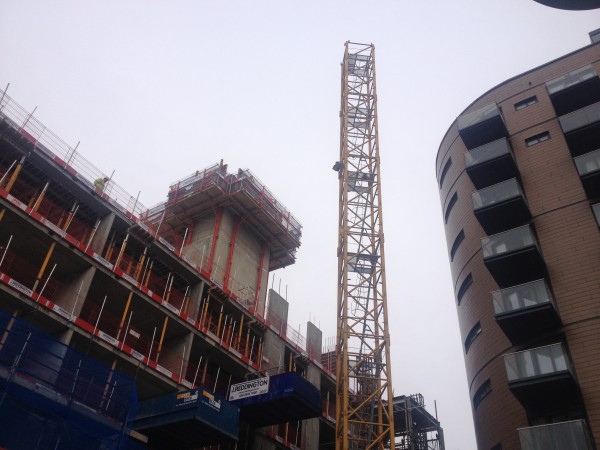 The damaged jib has now been removed