The HSE prosecuted Galt Civil Engineering Ltd and Peter Stuart following an investigation into the death of Peter Halligan at Sutton Hall Farm on 14 August 2008.
Liverpool Crown Court heard that Halligan and a colleague had started work at the farm in Lyme Green, three days earlier.
They had been constructing brick manhole chambers above the circular tank, approximately 7.5 metres in diameter, which had been installed to collect flood water.
Stuart, 54, who was the director with day-to-day responsibility for running the company, visited the site the day before the incident and saw both men working over the exposed openings in the tank but took no action to put safety measures in place.
On the day of the incident, Halligan's colleague had gone to collect a saw but when he turned back around he could no longer see him. His body was found at the bottom of the storage tank.
Galt Civil Engineering Ltd, of  Wilmslow, is in administration and received a nominal fine of £50 and was ordered to pay prosecution costs of £24,974. Peter Stuart, of Chorley, was fined £30,000 with no costs.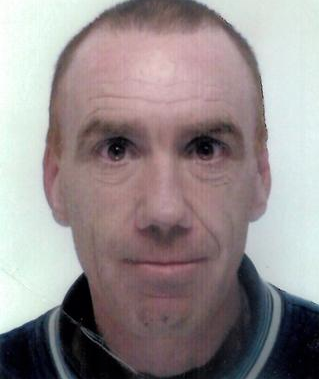 Victim Peter Halligan
James Halligan, one of Peter's brothers, said: "Peter was the glue that held us together after the loss of our parents. He is missed so much that it hurts.
"Every day I say to myself Peter should be here with us where he is loved so much. It should have been old age that took him away but it was not."
Speaking after the hearing, HSE Inspector Kevin Jones said: "Peter Halligan sadly lost his life because his employer didn't give any thought to his safety as he worked above a 15-metre deep tank.
"There were several ways the work could have been carried out safely, such as using a harness, installing a guardrail around the opening, or providing temporary covers. However, Galt Civil Engineering and Peter Stuart chose none of these."