Mace is construction manager on the job to transform the 7.7 acre site.
Construction is expected to continue until the end of 2013 while the programme continues to film at Quay Street ahead of the move to its new home.
The project hit a hurdle last October when part of the new studio had to be pulled down following problems with the steel frame.
A Mace spokesperson said at the time: "Mace confirm they are managing the reconstruction of the partially-built stage areas at ITV's new Coronation Street production facility at MediaCityUK.
"This work is necessary due to the original steel frame of the stage areas showing signs of slight movement beyond acceptable construction tolerances.
"Mace confirm that the site is safe and that works to the main support building, the lot and all other areas of the site are continuing."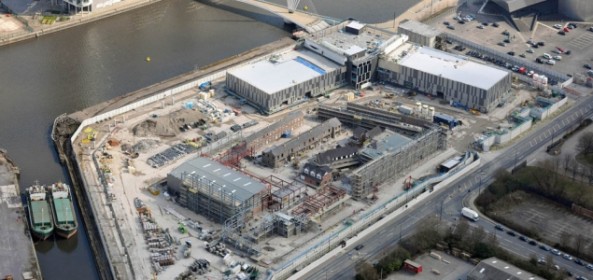 Construction work is due to be completed by the end of this year